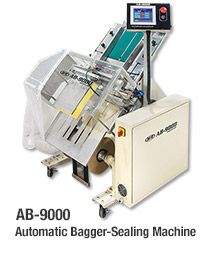 If there's an Amscomatic Omni-Bagger in your product finishing line, now's the time to replace it with M&R's Amscomatic AB-9000 Automatic Bagging-Sealing Machine.

The semi-automatic Omni-Bagger has a long record of proven performance and dependability, but the aggressively-priced AB-9000 is fully automatic. And for a limited time you can get a $3,500 trade-in credit* off the full purchase price toward the purchase of 11" x 15" bags—and a free roll of 1250 11" x 15" bags—when you purchase a new AB-9000.

The AB-9000 can seal up to 20 roll-fed bags per minute, and is capable of processing bag sizes ranging from 4" x 5" to 16" x 22". The touchscreen control center tracks productivity, including bags-per-minute/hour and production rates for each job. M&R's Job Recall™ feature stores job data that can be recalled for similar and repeat runs. And, since it eliminates the need for personnel to push product into the bags, the new AB-9000 offers an exceptionally fast return on investment.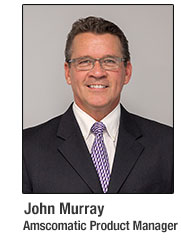 If you have an Omni-Bagger, call Amscomatic Product Manager John Murray at 630-390-4147 or email him at john.murray@mrprint.com.

And if you don't have an Omni-Bagger, isn't it time to consider adding a product finishing line anchored by the AB-9000 and M&R's K-950 automatic folding machine?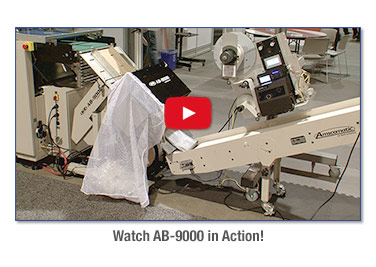 * Trade-In Details: Customer must purchase a new AB-9000 direct from M&R or an authorized M&R Dealer and return the Omni-Bagger—at customer expense—in the AB-9000 crate. Upon receipt of the Omni-Bagger, M&R will issue a $3,500 credit good for the purchase AB-9000 bagging material (Part #7009002C: 4 rolls of 1250 each per case at a per-case price of $249.90).

This offer is void where prohibited and subject to change without notice.