Roselle, IL, USA—
M&R is pleased to announce that the company has produced the 500th i-Image Computer-to-Screen Imaging System.
The 500th unit, an i-Image STE I imaging & exposure system, will be adorned with special badging marking the occasion and displayed at SGIA 2016 in Las Vegas, Nevada. Geoff Baxter, Director of M&R's Digital Products Division, said, "In the three years we've been making i-Images, the demand has been phenomenal. Interest in the line started strong and continues to accelerate. We're now turning out approximately one i-Image per day and ramping up to produce them at an even faster rate, so there's a good chance the 1000th i-Image will roll off the line before the end of next year."
Rich Hoffman, President and CEO of M&R, said, "The i-Image line, in concert with our Uni-Kote screen coater, Eco-Rinse screen rinsing system, and Tri-Loc registration system, has been revolutionizing screen rooms around the world by making it possible for a single operator to coat, image, expose, and rinse up to 400 pre-registered screens in an eight-hour shift, so the strong demand hasn't been a surprise.
"The only issue," Hoffman continued, "was keeping up with orders. However, since the move to our new, larger facility in Roselle, Illinois, we've been able to streamline production and dramatically increase the production rate."
Other models in the i-Image line include the compact i-Image S imaging system, the i-Image ST imaging system, the oversize i-Image X imaging system, and the oversize i-Image XE imaging & exposure system.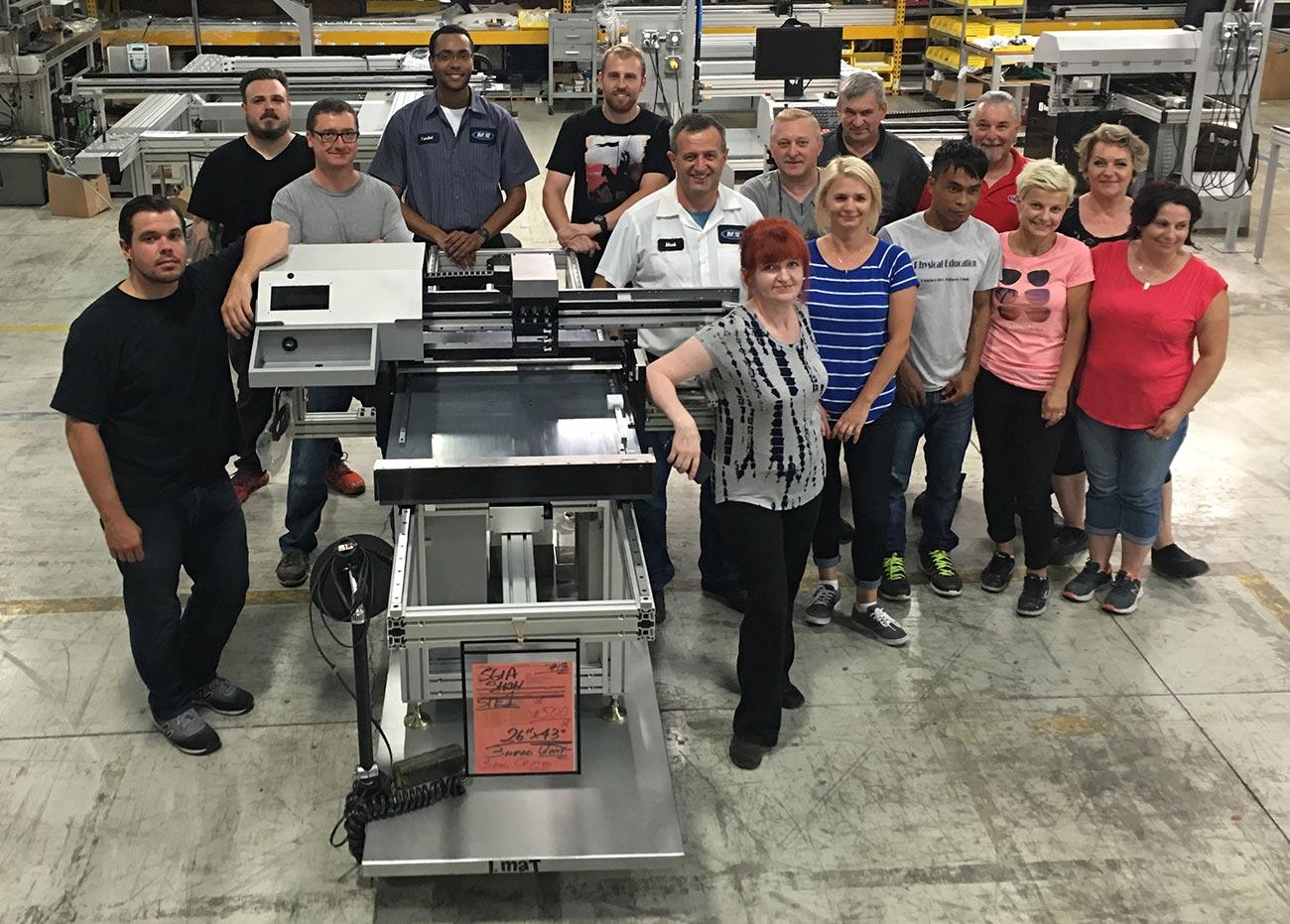 About M&R
---
M&R is the world's largest manufacturer of screen printing equipment, with production facilities in Roselle, Illinois, USA, and in Wojnicz, Poland. With distributors and skilled technicians in over 40 countries on six continents, we're able to provide the finest service and support in the industry.
For more information, contact us at:
---
Phone 630-858-6101
Fax 630-858-6134
Toll Free 800-736-6431
Phone (Outside USA) +1-847-967-4461
Fax (Outside USA) +1-630-858-6134
Outside Normal Hours 630-462-4715