Roselle, IL, USA—
The M&R Companies are pleased to offer a two-day course in screen printing essentials at the company's branch office in Miami, Florida.
"We're excited to be able to offer small-shop and new automatic press owners a course dedicated to providing a solid understanding of basic screen printing techniques and practices," said Andrea Bardenheuer, M&R's director of Latin America Sales.
The course will cover artwork, screen registration, screen making, screen cleaning, manual printing (hands on), automatic printing (hands on), garment curing, and shop layout. For a detailed list of course subject matter, please go to
http://www.mrprint.com/train
.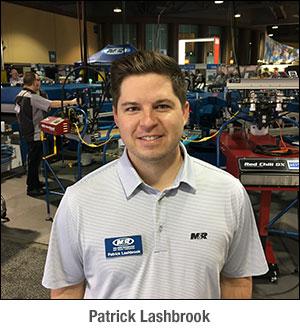 Training will be conducted by M&R's Patrick Lashbrook. He and Dru Dalton co-founded Real Thread, which specialized in water-base printing. Patrick subsequently joined M&R as a digital specialist, training customers on M&R's computer-to-screen (CTS) equipment. Later, he began training customers in the U.S. and Central America on basic and advanced screen printing techniques. Currently, Patrick is one of M&R's regional sales managers in the Southeast, and he continues to train customers in that region.
Glen Carliss, head of M&R sales in the Eastern United States, said, "Patrick combines a wealth of knowledge with years of practical experience and a passion for teaching virtually every aspect of screen printing. The people he has trained invariably praise Patrick's ability to simplify the most complex issues and to impart the tips and tricks that increase their shops' quality and productivity. It's an especially valuable course for those who aren't content to learn by trial and error."
The hands-on course will be held Friday and Saturday, April 28th and 29th. The course fee is $300.00. Lunch will be provided both days.
Seating is limited, so reserve your spot at the first opportunity.
For further information—or to reserve a seat—please email Andrea Bardenheuer at
andrea.barden@mrprint.com
.
About M&R
---
M&R is the world's largest manufacturer of screen printing equipment, with production facilities in Roselle, Illinois, USA, and in Wojnicz, Poland. With distributors and skilled technicians in over 40 countries on six continents, we're able to provide the finest service and support in the industry.
For more information, contact us at:
---
Phone 630-858-6101
Fax 630-858-6134
Toll Free 800-736-6431
Phone (Outside USA) +1-847-967-4461
Fax (Outside USA) +1-630-858-6134
Outside Normal Hours 630-462-4715