Roselle, IL, USA
– The M&R Companies welcomes Cassy Scheffer on April 22nd, 2019 as Vice President of Business Process Improvement, a new position within the Senior Executive Team at The M&R Companies.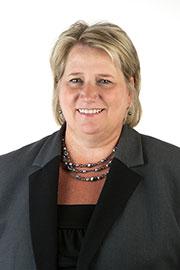 Scheffer brings a storied skill set to M&R, centered in the screen printing industry, after working at Nazdar for 21 years. Prior to employment at Nazdar, she was a Quality Manager at adhesive manufacturer Avery Dennison for 10 years. Scheffer joined Nazdar in January of 1998 as a Quality Assurance Manager, and became the Director of Quality in September of 2000. She was responsible for overseeing Quality Control, Color Match and the implementation of Nazdar's ISO Quality Management systems. Three years later, she accepted the position as Director of Organizational Excellence, where she led company training and development initiatives.

In January of 2010, Scheffer was promoted to Vice-President of Service and Quality at Nazdar's SourceOne Distribution Division, where she was responsible for the Customer Service team and the SourceOne Quality program. During her tenure, she developed and implemented strategies to deliver world-class customer service to SourceOne customers.

For over ten years, Scheffer has been a Lean Six Sigma Black Belt, which she earned in May of 2008. In addition, Scheffer obtained her Advanced Lean Certification in March of 2011.

"Much of my experience and success has been centered around establishing, monitoring and optimizing processes. An increased focus on processes will enable M&R to strengthen its competitive edge while sharpening efficiencies and decreasing costs; a journey which provides growth opportunities for everyone. Put simply, I will help the team solve problems and improve," Scheffer said.

We welcome Scheffer to M&R, and look forward to celebrating her future growth with the company.
About M&R
---
M&R is the world's largest manufacturer of screen printing equipment, with production facilities in Roselle, Illinois, USA, and in Wojnicz, Poland. With distributors and skilled technicians in over 40 countries on six continents, we're able to provide the finest service and support in the industry.
For more information, contact us at:
---
Phone 630-858-6101
Fax 630-858-6134
Toll Free 800-736-6431
Phone (Outside USA) +1-847-967-4461
Fax (Outside USA) +1-630-858-6134
Outside Normal Hours 630-462-4715