Taught by Charlie Taublieb at M&R's state-of-the-art SM&RT Academy training facility, the Introduction to Screen Printing hands-on print training classes are a must for startups and employees new to screen printing. Introduction to Screen Printing is a two-day, hands-on workshop where attendees will learn the fundamentals of manual screen printing, from the art department to screen making, press setup, production and troubleshooting. The curriculum covers a wide range of topics, all focused on keeping your shop running efficiently.

COURSE DATES
April 2020 Classes Postponed
(Additional course dates TBA)

This course offering is limited to 20 attendees per session
(limit 4 attendees per business).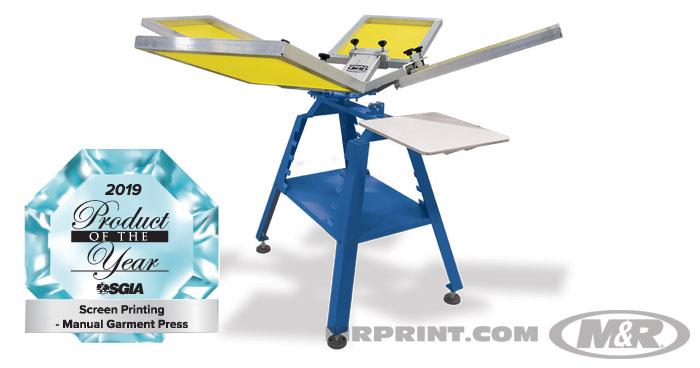 How to Register
Download the registration form, include method of payment, and email it to: donna.szostak@mrprint.com. You can also fax it to 630‑858‑4860, Attn: Donna.


Please note that classes fill up quickly, so we must receive payment by check or credit card—plus your completed paperwork—in order to secure your registration.

If you're sending a check, please mail it to:
M&R Printing Equipment
Attn: Donna
440 Medinah Road
Roselle, IL 60172

Make checks payable to: M&R Sales and Service.
---
Registration Fee
$400
The registration fee includes program literature, break refreshments and lunch. A Certificate of Completion is presented to each participant who completes the course.
---
Class Hours
Class hours are 9:00 AM – 4:00 PM CST. Plan to arrive by 8:45 AM on each day.
---
Hotel Reservations
M&R has agreements with local hotels for provision of lodging as well as transportation to and from our Roselle manufacturing plant and offices. The credit card authorization form must be completed and returned to reserve your room along with a copy of the front and back of the credit card (requirement by the hotel).
---
Transportation Information
M&R can make transportation arrangements to and from O'Hare & Midway airports for you. There are also car rental services available to and from O'Hare & Midway airports. A list of car rental services can be provided at your request.
---
Cancellation, Substitution and Transfer Policy
If you are unable to attend the training class, you can substitute another person in your place, or transfer your registration to another date (one time transfer only). Please contact Donna Szostak at 630-446-7172 or donna.szostak@mrprint.com for scheduling and further information.
---
Course Instructor
Charlie Taublieb