Preventive maintenance is often overlooked by busy production-conscious screen printers, with the "we'll fix it when it breaks" approach being an easy fall back. M&R realizes the struggle to implement a Preventive Maintenance (PM) program while trying to keep production running. M&R equipment owners can now take advantage of, and implement an invaluable PM training program intended to significantly extend the life of their M&R equipment, while reducing maintenance costs and downtime.

Scheduled PM classes are comprised as a three-day classroom and hands-on program at M&R's Roselle, Illinois manufacturing facility under the supervision of M&R's experienced Field Service Representatives. The course covers all-encompassing preventive maintenance topics, as well as specialized procedures—such as trouble-shooting of pneumatic/electrical drive and control systems and how to expand the lifespan of pneumatic and mechanical components used in M&R presses and dryers.

COURSE DATES
April 2020 Classes Postponed
June 16–18, 2020
August 25–27, 2020
November 17–19, 2020

This course offering is limited to 20 attendees per session
(limit 4 attendees per business).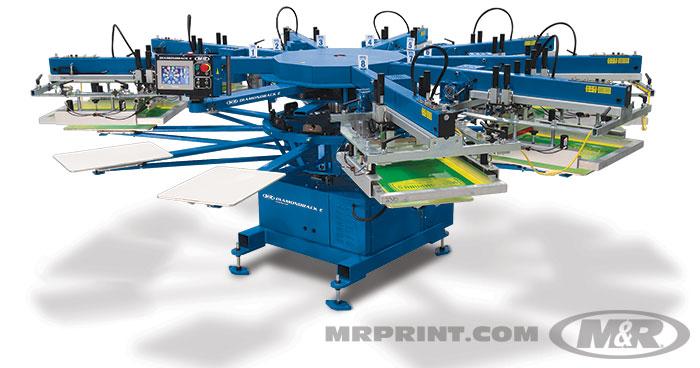 How to Register
Download the registration form, include method of payment, and email it to: donna.szostak@mrprint.com. You can also fax it to 630‑858‑4860, Attn: Donna.


Please note that classes fill up quickly, so we must receive payment by check or credit card—plus your completed paperwork—in order to secure your registration.

If you're sending a check, please mail it to:
M&R Printing Equipment
Attn: Donna
440 Medinah Road
Roselle, IL 60172

Make checks payable to: M&R Sales and Service.
---
Registration Fee
$550
The registration fee includes program literature, break refreshments and lunch. A Certificate of Completion is presented to each participant who completes the course.
---
Class Hours
Class hours are 9:00 AM – 4:00 PM CST. Plan to arrive by 8:45 AM on each day.
---
Hotel Reservations
M&R has agreements with local hotels for provision of lodging as well as transportation to and from our Roselle manufacturing plant and offices. The credit card authorization form must be completed and returned to reserve your room along with a copy of the front and back of the credit card (requirement by the hotel).
---
Transportation Information
M&R can make transportation arrangements to and from O'Hare & Midway airports for you. There are also car rental services available to and from O'Hare & Midway airports. A list of car rental services can be provided at your request.
---
Cancellation, Substitution and Transfer Policy
If you are unable to attend the training class, you can substitute another person in your place, or transfer your registration to another date (one time transfer only). Please contact Donna Szostak at 630-446-7172 or donna.szostak@mrprint.com for scheduling and further information.
---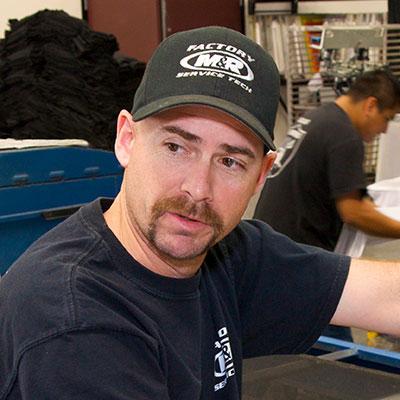 Course Instructor
Dan Goldberg, Technical Services Advisor
---
Goldberg, a 17-year employee of M&R, has been a leader in the Service Technician Department since 2003.
Instructor Review
"Our team is extremely happy. The training given by Dan made our team members collaborate effectively in critical to productivity and operations success. We all had a great time with his training and we all are looking forward for Dan's next visit for any improvement that he can suggest to us."

- Murugan Shunmugam, Chief Operating Officer, ADI International